Tuesday, March 25, 2008
Guess who's speaking at the Hard Assets Investment Conference in New York in less than two months?

The folks at
IIC
(International Investment Conferences) contacted me a couple weeks ago and asked if I'd like to come and talk for a half hour in one of their Master Classes and serve as moderator for one of their panels.
I said, "Count me in!"

The title of my presentation is

"Buy the Stocks, or Buy the Commodities?"

- a subject that should already be very familiar to current subscribers at Iacono Research.

Other newsletter writers that will also be there include Jay Taylor, James Dines, Dennis Gartman, Peter Grandich, John Doody, and about a dozen more.

I think I've poked fun at two or more of these gentlemen in the past - I wonder if there will be any awkward meetings...

Of course, hundreds of mostly small-cap natural resource companies will be there as well. I attended the conference last Fall in San Francisco and thought it was a great way to listen to and talk to (if you are so inclined) company officials and investor relations types.

Much of last week was spent getting details squared away - arranging travel, photos, biographical material, etc. - it should be quite a thrill.

If any of you are in the area, please feel free to stop by and give me a hard time.

Oh yeah, here's the new face: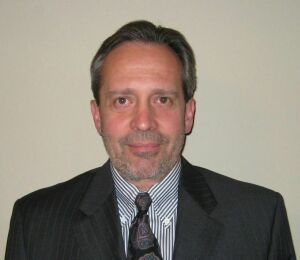 That old Hawaii picture on the Bio page of the blog just didn't seem appropriate - I'm surprised I remembered how to tie that tie!

There will be more details on this event in the weeks ahead and I'll probably post the presentation over at the website before I depart.

And go easy in the comments section in critiquing the photo above. I know, I know - I should have shaved.


To learn more about investing in natural resources using commonly traded ETFs, stocks, and mutual funds, see this description at Iacono Research. Or, sign up for a free trial.